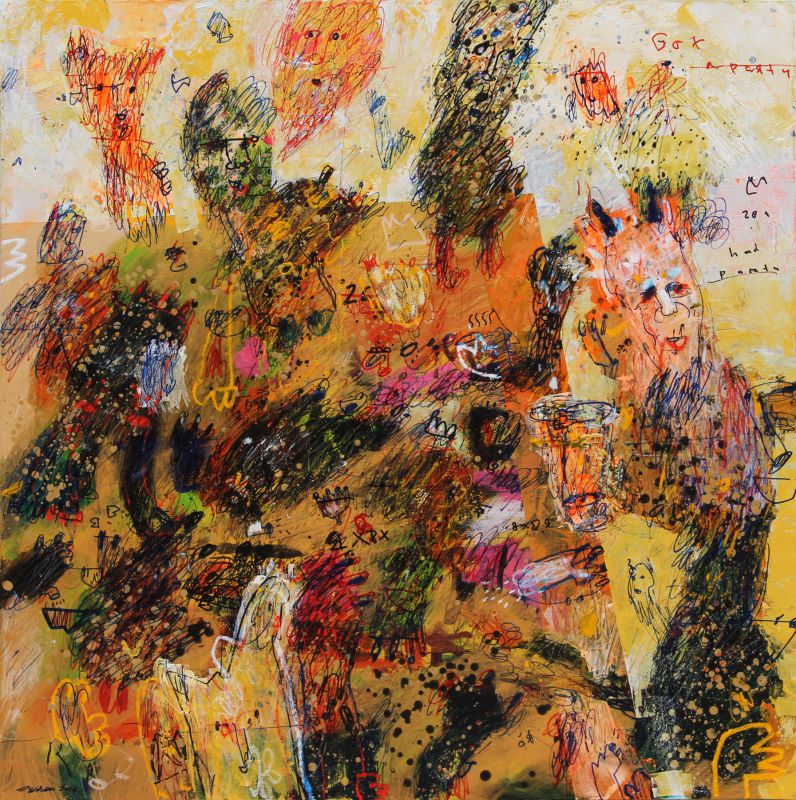 Dedy Sufriadi
CSS_139 Had a Party, 2014
Mixed Medium on Canvas
120 x 120 cm
USD 2,350.00

Add to cart
Save for later

We deliver worldwide


CSS_139 Vic Beyond the intelligence of execution and creativity, lays the intuition and instinct that drives an artist and fills his work with emotion. Dedy Sufriadi's works are filled with strong ideals bridled by a control of imageries and strokes that seem random at first glance. In 'Had a Party', the intense colours invite viewers into a crowded space even as they remain detached from the entire scene. Dedy depicts a common scene in today's society using his own interpretation.