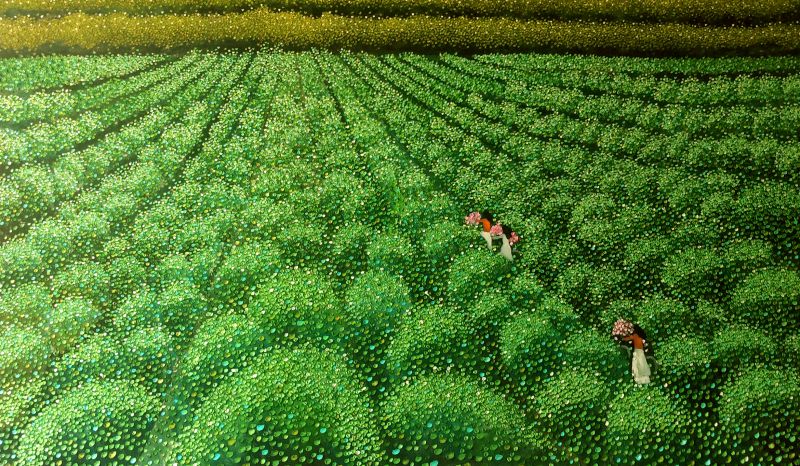 Vu QD
Infinity Field, 2015
Oil on Canvas
100 x 180 cm
USD 2,600.00

Add to cart
Save for later

We deliver worldwide


Tea is an essential part of Vietnamese culture, and served as inspiration for Vu Quoc Dung in this particular painting. The perspectives and the impasto techinque used in the painting creates the illusion of reality, allowing viewers to imagine standing at the edge of an infinitely long tea plantation. Ladies from the countryside carry flowers in their arms as they walk between the rows of tea plants, accentuating the allure and beauty of the Vietnamese countryside.