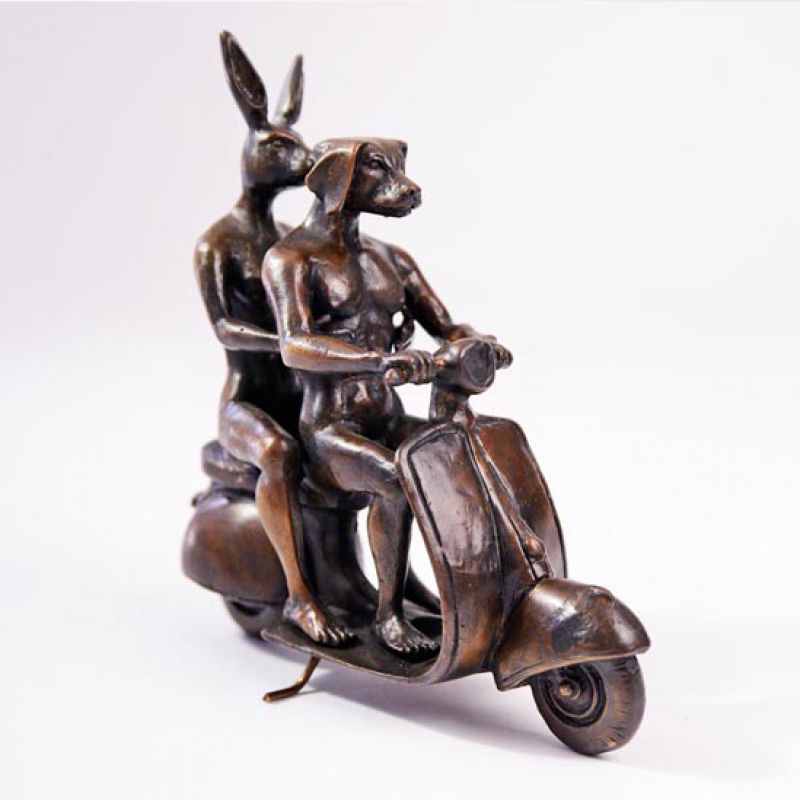 Gillie and Marc Schattner
They Were The Authentic Vespa Riders
Edition 44 of 99
Bronze
20 cm

USD 1,000.00

Add to cart
Save for later

We deliver worldwide


'Motorini', or Vespa riders as they are known as, captivated Gillie and Marc during their first visit to Rome. The city has the most registered scooters in the world, scooters that transport people from all walks of life. They were so enthralled by their experience on a Vespa that they bought one for themselves back in Sydney. The Vespa is an excuse for the couple to hold on tighter to each other. The artists met while travelling, and hence the adventurous and explorational spirit is always ingrained in their works. While bronze usually brings a classic finish to its sculptures, the artists introduced a bright-coloured patina to make the their Vespa rider sculptures pop.