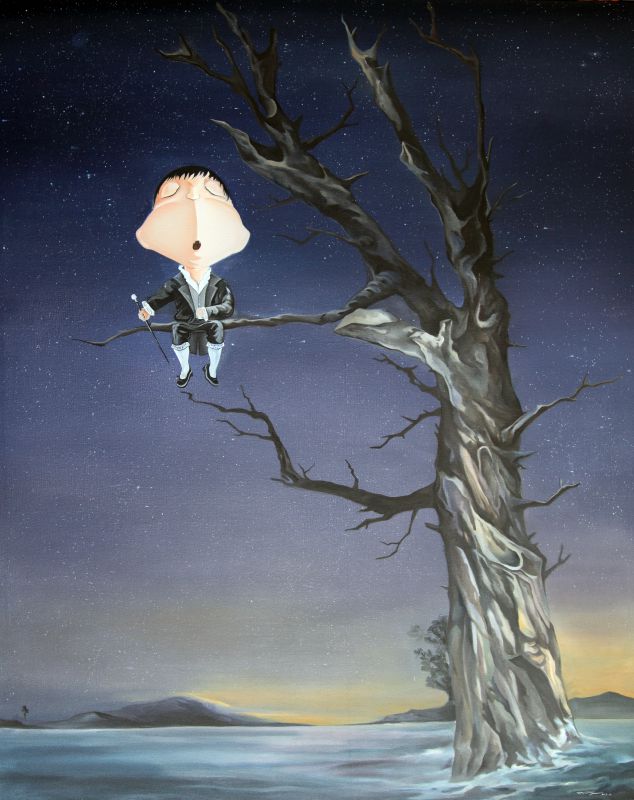 Wu Qiong
望日出 (Want to See the Sunrise), 2014
Oil on Canvas
150 x 120 cm
USD 11,750.00

Add to cart
Save for later

We deliver worldwide


Wu Qiong's characters are rendered less child-like and more mature in his recent works. Although the scene is one of a starlit night sky, he depicts the child asleep on the bough of a tree waiting for the sunrise. He wears a full suit and carries a walking stick, adorned with the trappings of adult life. It is an endearing image that is tinged with distinctly sombre tones given that the individual is alone.