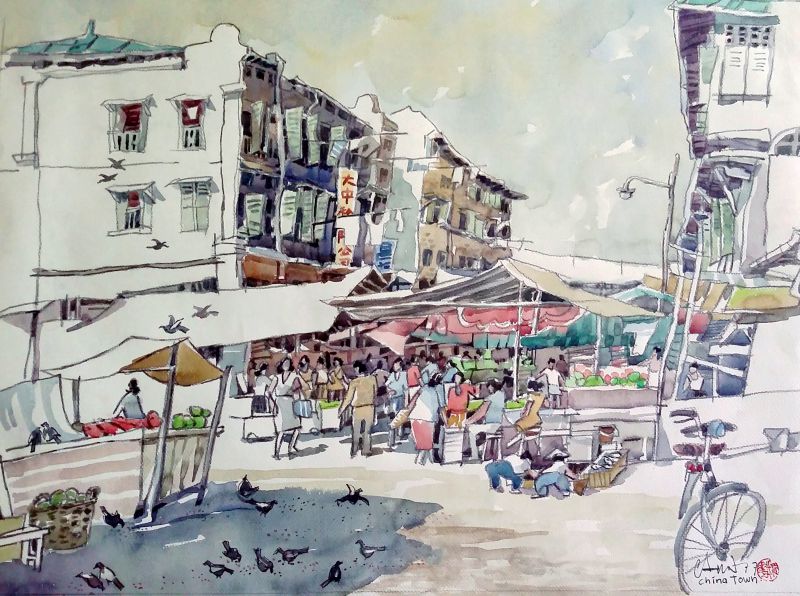 Chin Chun Wah
Chinatown, 1977
Water Colour
50 x 65 cm
USD 4,100.00

Add to cart
Save for later

We deliver worldwide


Chin Chun Wah is famous for his pen and wash paintings - a technique that uses marker pens and watercolours to depict scenes with quick and light strokes within minutes. Historic Chinatown with its street hawkers, cramped five foot-ways and narrow alleys are relics of the past. It formed the area for many 'Sinkheh' or new migrants who had come to Singapore from various Chinese provinces in the earliest days of the island.
Having left the arts scene for a career in advertising, he resumed painting in 2013 at the age of 72.