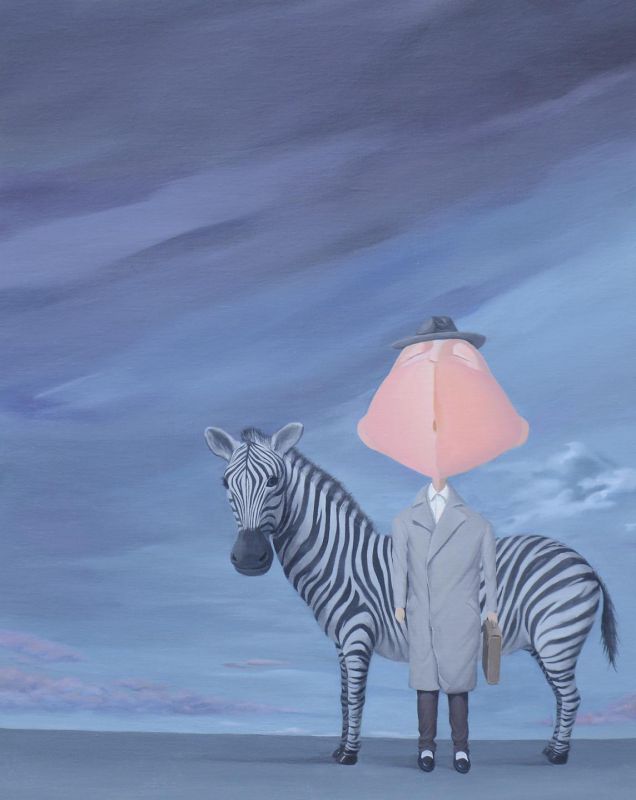 Wu Qiong
-在这里 (14) - 幻象 It is simply an illusion, 2015
Oil on Canvas
102 x 80 cm
USD 9,950.00

Add to cart
Save for later

We deliver worldwide


In a realm of dreams and illusion, there is no limit as to what can happen. Exotic animals meet with humans on different planes of existence, paired together against calming and muted skies of blue. The figure in the trenchcoat appears to be in deep contemplation - carrying his briefcase in hand, he appears to either be setting off for a journey or coming to the end of a sojourn. The zebra itself does not seem to be out of place and a lavish story is weaved in the minds of viewers who look upon the piece.