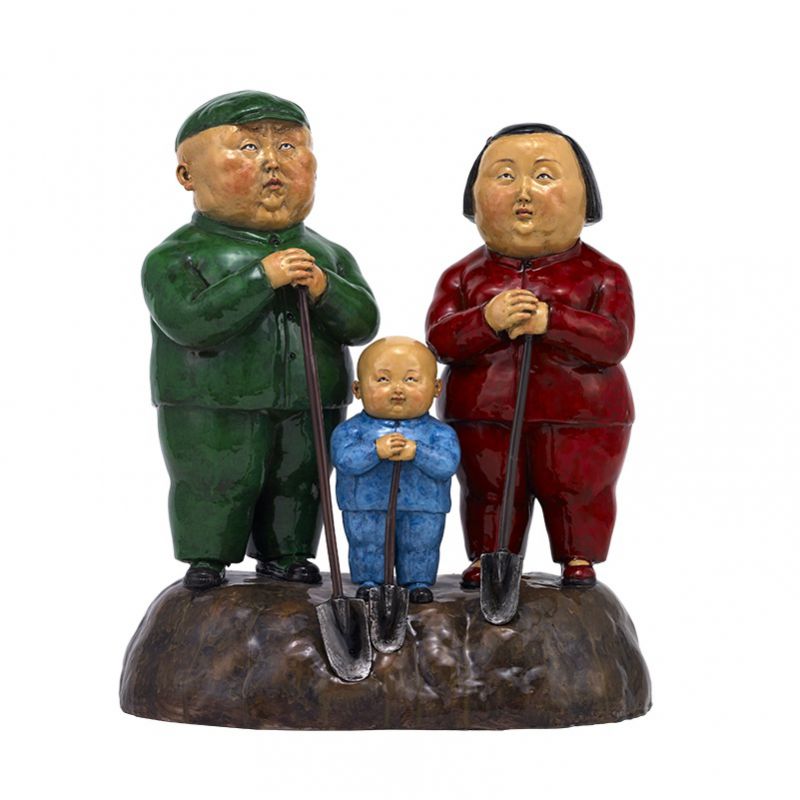 Qu Guangci
劳动最光荣 - the Glory of Labor
Edition 33 of 999
Fiberglass Hand Painted
34 x 29 x 18 cm

Enquire

Add to cart
Save for later

We deliver worldwide


A family of three stands high on idealism, with joyfulness in their eyes. They fulfilled their dreams of idealism with their own hands and enjoyed the happiness and sense of achievement after hard work. This is a true story of the elder generation, also a guide to success for present generations.