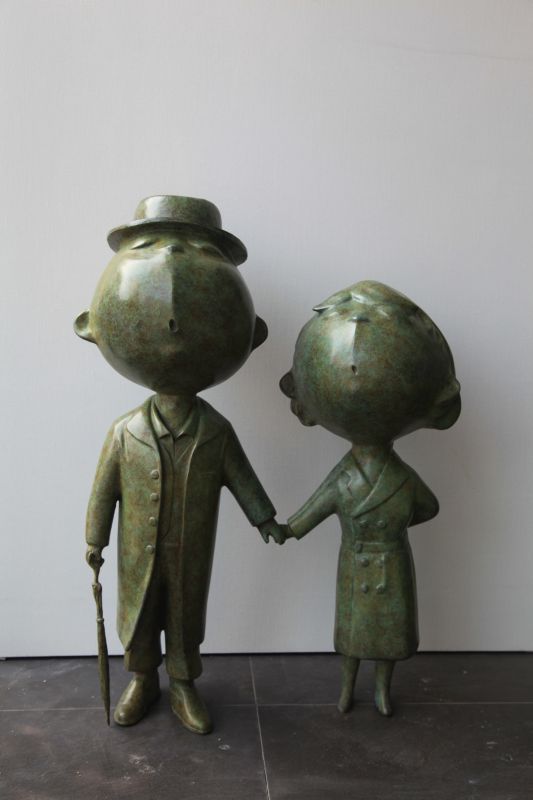 Wu Qiong
《在这里》- Here and Now (Small), 2015
2 editions of 100
Bronze Painted
33 x 13 x 26 cm

Enquire

Add to cart
Save for later

We deliver worldwide


SG/A edn 86/100 Pl note edition 7 and 10 are taken..Jl Wu Qiong's characters carry child-like features, emphasising thoughts and emotions that are simple to us, yet easily forgotten in the motions of reality and time. Holding hands, their relationship seem to suggest one of assurance, love, warmth and hope. Always and forever, they assure each other; always and forever I will remain by your side.