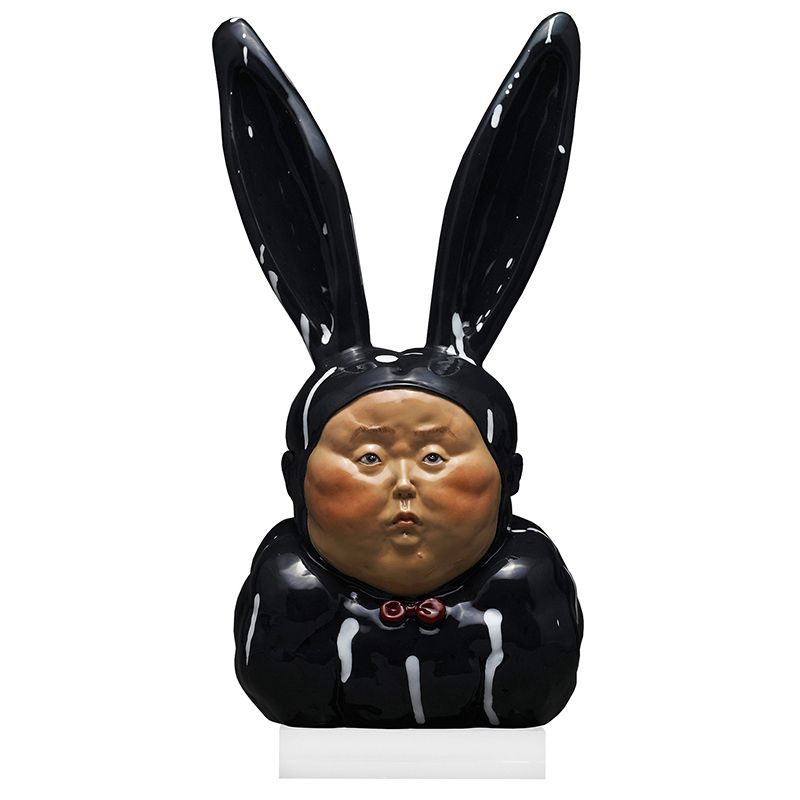 Qu Guangci
The Bunny Guy II (Black) - 兔男郎II (黑.)
Edition 125 of 999
Fiberglass Hand Painted
31 x 16 x 12.5 cm

Enquire

Add to cart
Save for later

We deliver worldwide


In Qu Guangci's opinion, traditional works related to the Chinese Zodiac themes are a little bit too concrete. Hence, he created a humanized figure of a rabbit. This fat little guy wears a pair of long bunny ears; he is neither traditional nor sexy, but cute enough with his quirky and unsure face. Seeing a group of these colourful Bunny Guys together is just like walking into a stag party of close buddies, sincere and bubbling with fun.