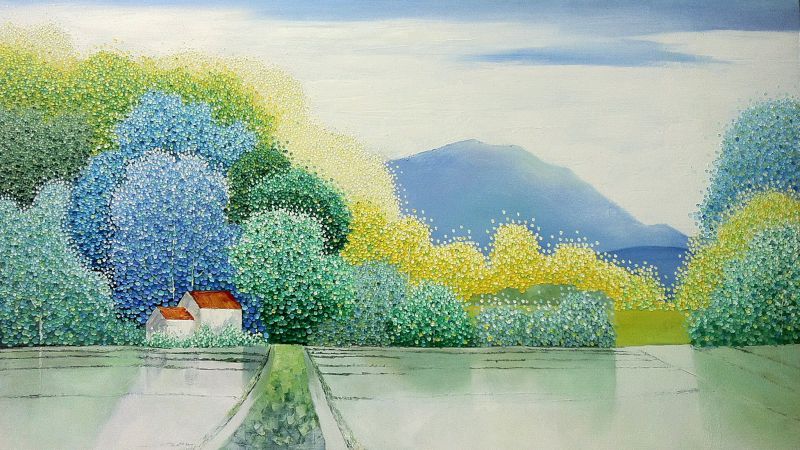 Vu QD
My Peaceful Countryside
Oil on Canvas
100 x 180 cm
Enquire

Add to cart
Save for later

We deliver worldwide


Serenity and tranquility are constant themes in Vu Quoc Dung's works, diverse in colours and scenes. Peace resides on the riverbank and the trees, with the gentle shades of colours relaxing and calming the hearts of viewers. However, a quality of animation is still present in his application of his signature impasto technique on the trees lining the banks, proving to us that serenity and peace is another form of life and vitality.