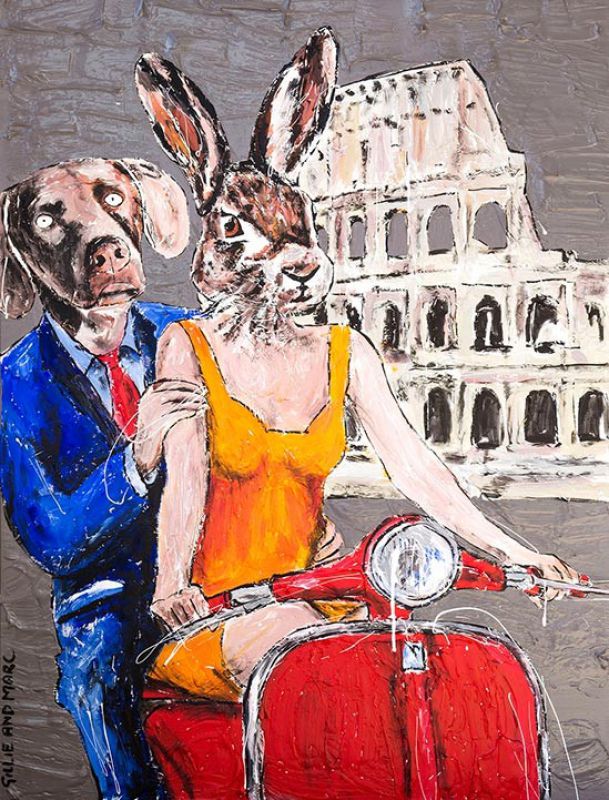 Gillie and Marc Schattner
R1- They Always Ride Together in Rome , 2016
Acrylic on Canvas
120 x 90 cm
Enquire

Add to cart
Save for later

We deliver worldwide


Ally-Gillie and Marc travel the world to seek inspirations for their paintings. In this work, the couple rides through Rome on their iconic Vespa scooter. Through their paintings, Gillie and Marc share the stories of their adventures together, highlighting the memorable and eventful happenings they experience. Casting a dull grey background, the artists removes of all trivial distractions to allow focus on their love which is doubtlessly the most important.