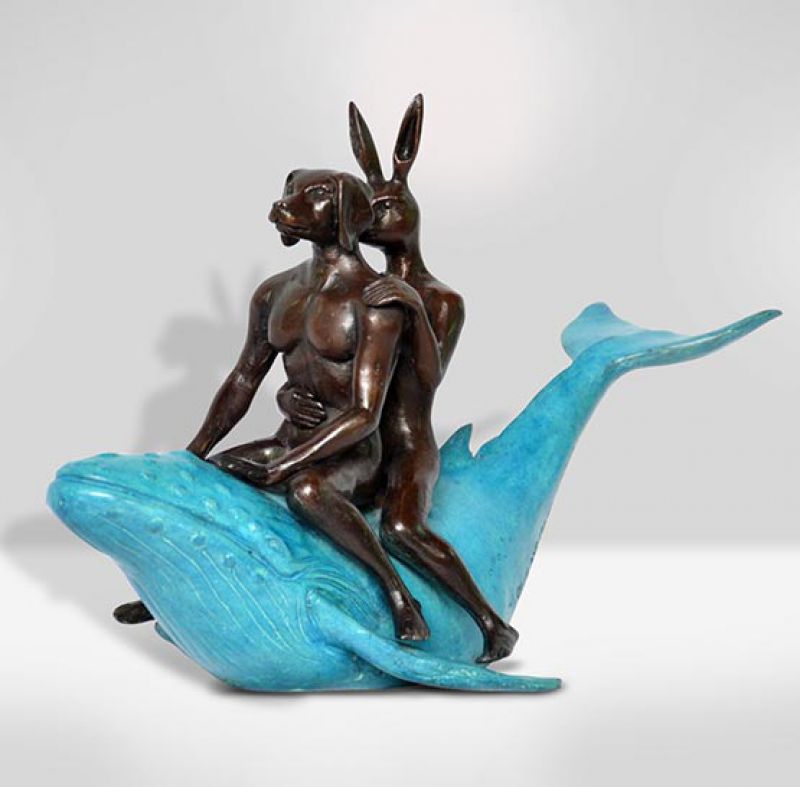 Gillie and Marc Schattner
They were the whale riders, 2016
Edition 2 of 100
Bronze Painted
22 x 24 x 18 cm

Enquire

Add to cart
Save for later

We deliver worldwide


Alike many animals, the whale is one of Gillie and Marc's beloved one as they share a spiritual connection with the magnificent creature. This love was entrenched ten years ago in New Zealand when their family went whale watching. The affinity that Dogman and Rabbitgirl share with animals are showcased in this series, even with the elusive whale.