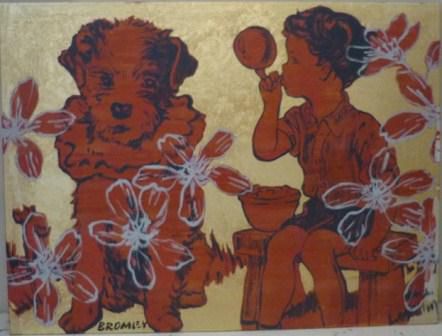 David Bromley
DAYDREAM ll
Oil on Canvas
90 x 120 cm
USD 9,050.00

Add to cart
Save for later

We deliver worldwide


David Bromley masterfully merges reality and imagination on the same painting, depicting a youth's mind that is oblivious to the boundaries between the two. With his own personal artistic language, Bromley depicts simple games that tap into the collective memory of youth and the wonders of human existence. Using color and figurative expressionism with sentimentality, the compositions are reminiscent of bygone days and loaded with toys, pets, and adventure. As seen in recent paintings of summers by the sea, the artist reveals a playful inquisitiveness that provokes fond memories of youth.
Along with his wife Yuge, he takes on a whole range of art-related projects - from interior design to planting gardens.