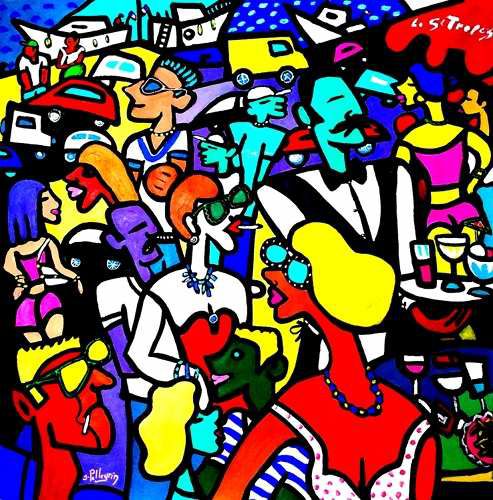 Jacques Pellegrin
Crowd at Saint-Tropez
Acrylic on Canvas
109 x 109 cm
USD 5,850.00

Add to cart
Save for later

We deliver worldwide


(A) A common trait in all of Jacques' works is its obvious abundance of bright and bold colours, having every inch of his canvas ooze with hues and life. The colours intensify the excitement one feels when looking at an art piece by Jacques; it is attractive and optimistic, catching the attention of his audience quickly and easily. The thick, black strokes lining each character on his canvas further highlights them, each telling us a different story at each point of the painting. This allows each viewer to be captivated at each distinct fragment according to the similarities in their experiences and connection with the artist.
Painters such as Vincent van Gogh, André Derain and Henri Matisse, influence him.