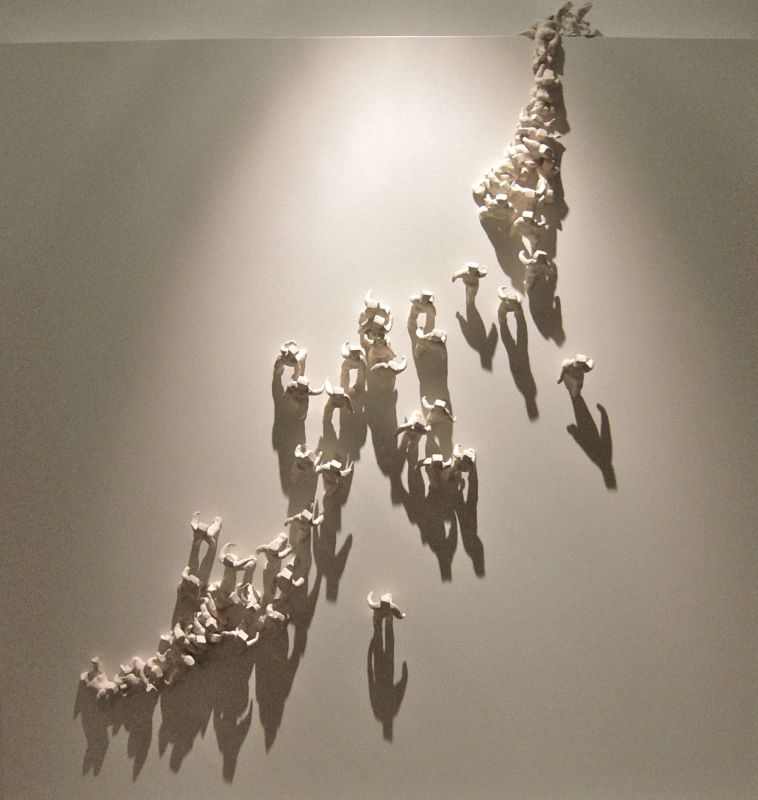 Daisy Boman
DG- An Exciting Action
Ceramic
120 x 11 x 120 cm
USD 8,450.00

Add to cart
Save for later

We deliver worldwide


In this piece, Daisy Boman expounds on the importance of thinking out of the box, and the progress that follows the creation of unique ideas and distinctive thoughts. Her 'Bo-men' climb the surface of the canvas in a bid to escape their restrictions and defined habitat. Working together, they work their way to the edge in a dynamic, swelling motion. There are also those who are left behind in the process, the outliers, who add tension to the artwork as one wonders if they too will make it out of their confined space.