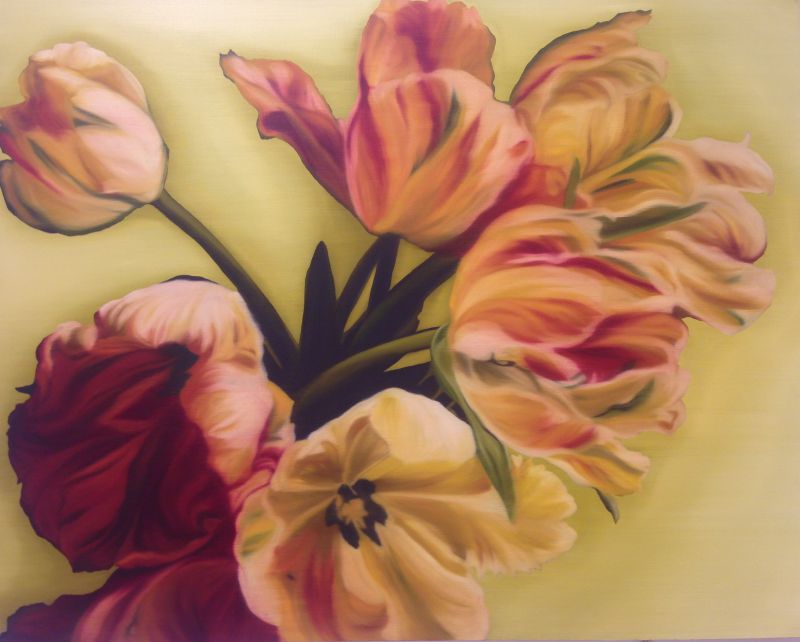 Eric Chan
CSS153 Tulips - ritz carlton - jazz, 2014
Mixed Medium on Canvas
120 x 150 cm
USD 6,300.00

Add to cart
Save for later

We deliver worldwide


CSS153 - ritz 8 may 19. (JA) The work has a very painterly quality but a contemporary sensibility. Much of this can be attributed to the process the artist applies to making his work. Using his own photographs, Eric then processes them in the computer, by cropping the image or changing the colours and paints the composition that he has structured. "The images complete a full circle. After selecting the image, it goes through the camera, computer and then my head again." says the artist. In this way, the work possesses an immediacy that traditional still life paintings lack. At the same time, a traditional respect for practice underpins Eric's approach to painting. His signature blurred quality remind viewers continually of the brushstroke.
Inspired by camera effects, he blurs or smears his paintings to mirror photos taken at a slow shutter speed.