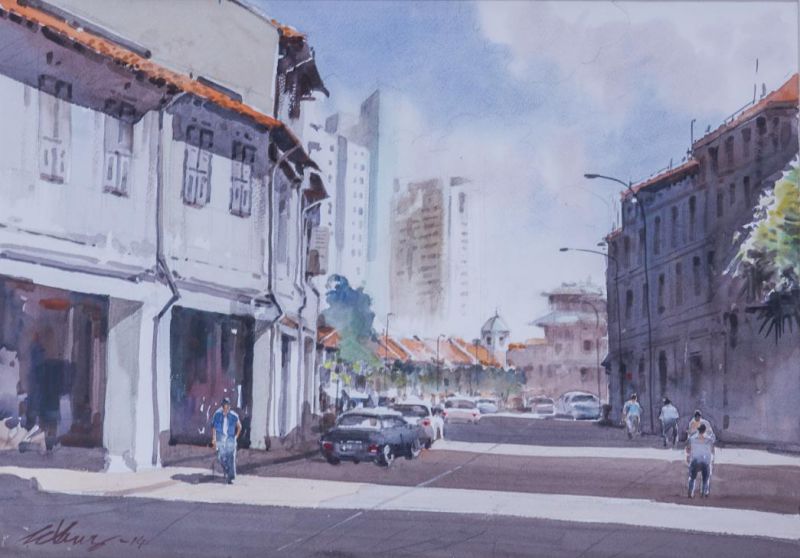 Ong Kim Seng
Tanjong Pagar Road, 2014
Water Colour on Paper
51.8 x 72.5 cm
USD 9,450.00

Add to cart
Save for later

We deliver worldwide


The scene is comprised of a two-point perspective where the focal point branches out to form depth and wide space. Nestled in the city center, Tanjong Pagar Road represents the intersection between the past and present. In the 19th century, Tanjong Pagar was an enclave for thousands of Chinese and Indian workers who had migrated to Singapore to work on the docks. There were problems of pollution, overcrowding and prostitution and it became a predominantly working class Hokkien area with an Indian minority population. Today, Tanjong Pagar has changed tremendously. The first area to be gazetted as a conservation area in Singapore, it now consists of fashionable boutiques, bars and cafés.
An ardent trekker, he has visited the Tianshan region in China, the Nepal Himalayas and the Tibetan Plateau many times to paint and trek.