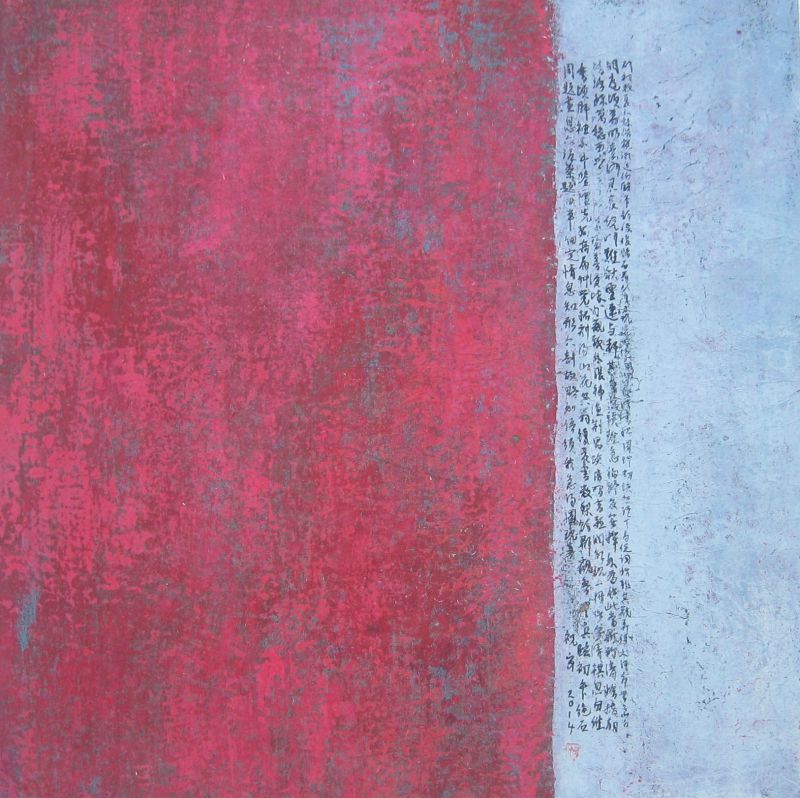 Hong Zhu An
Red Maple, 2014
Ink and Color on Rice Paper
52 x 52 cm
SOLD
A simple form consists of surfaces and lines. And yet, one has to look deeper - thinking about the context and intention of the line's existence. It is sometimes difficult to elucidate these sentiments through language and specific words, with the form shifting in response to ascribed meanings and subjective understanding. Hong Zhu An presents the notion of a maple tree, divest from its form. It represents the effect of nature on the life of the artist and his deeper journey and progression, as opposed to a simple presentation of textural shadow over the surrounding environment.
He merges Eastern tradition and Western techniques in his paintings, often putting together Chinese characters that have no specific meaning.