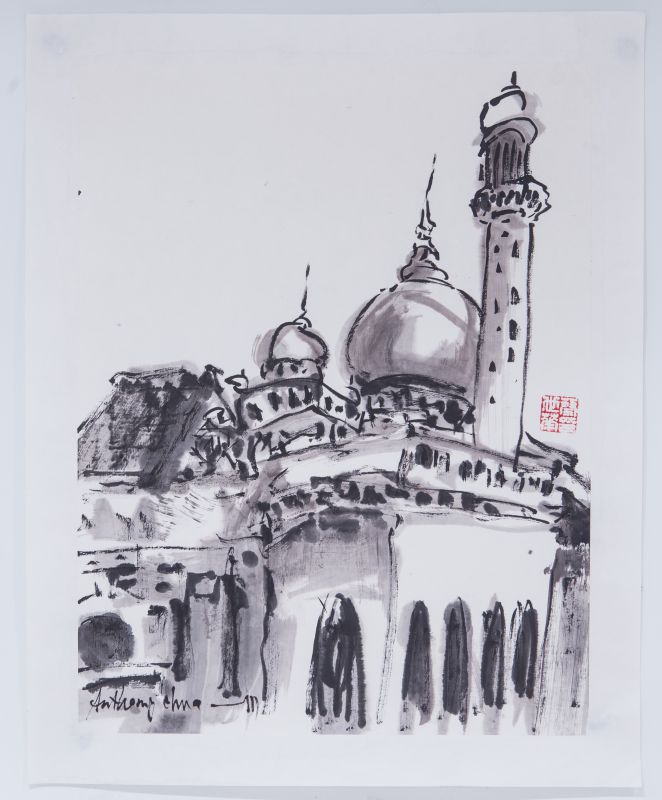 Anthony Chua Say Hua
Mtd - The Sultan Mosque, Singapore, 2013
Ink on Rice Paper
46 x 35 cm
Enquire

Add to cart
Save for later

We deliver worldwide


An artist that maintains a balance between Western sketching techniques and oriental fluidity, Anthony Chua Say Hua creates enigmatic scenes in ink, which add substantial effects to his forms. He approaches the depiction of his subject matter with spontaneity, channelling his personality through expressive strokes of brush on rice paper.
He shares a studio space with fellow Singaporean contemporary artist, Hong Sek Chern, who he is married to.