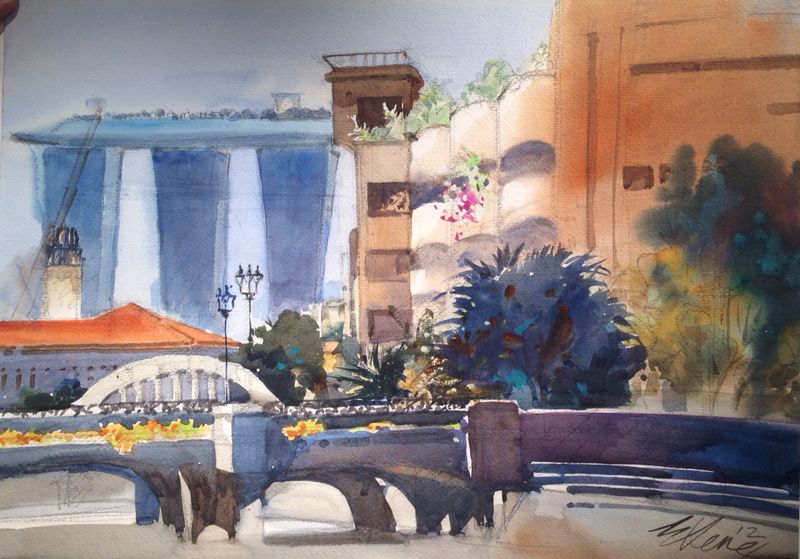 Ong Kim Seng
Overlooking Marina Bay Sands, 2012
Water Colour on Paper
36 x 50 cm
SOLD
Opened in 2010, the integrated resort Marina Bay Sands (MBS) represents the culmination of the urbanisation and development of Singapore as a global city. Today, the iconic structure of MBS is a popular tourist spot for visitors, consisting of a mall, museum, theatres and a casino. Designed by Moshe Sadie, the building was inspired by decks of cards. This painting reflects the reconciliation of past and present – the two merge seamlessly and portray how Singapore has grown from a small fishing village into first-world country.
An ardent trekker, he has visited the Tianshan region in China, the Nepal Himalayas and the Tibetan Plateau many times to paint and trek.