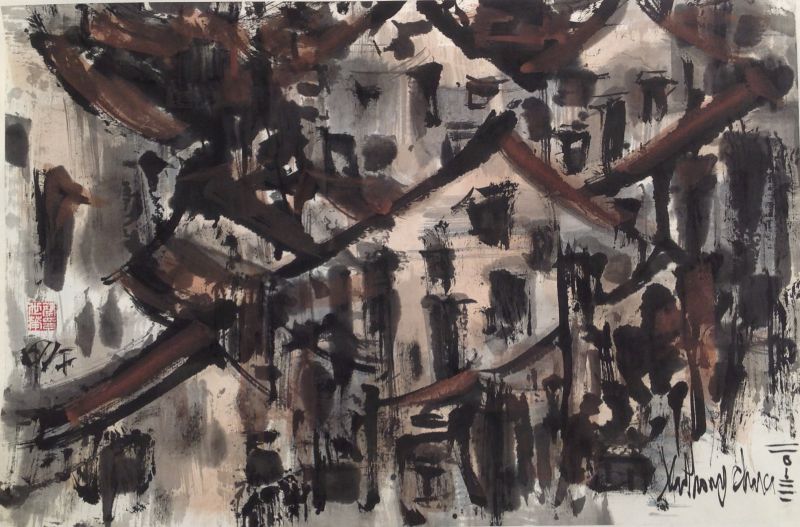 Anthony Chua Say Hua
Warm Bays, 2014
Ink and Color on Rice Paper
46 x 70 cm
Enquire

Add to cart
Save for later

We deliver worldwide


Repetitive lines come together to create forms that resemble houses. The ink and layers of fluid colours fade into the surface of the rice paper, a technique that the artist uses to refer to memories of places stockpiled over time.
He shares a studio space with fellow Singaporean contemporary artist, Hong Sek Chern, who he is married to.