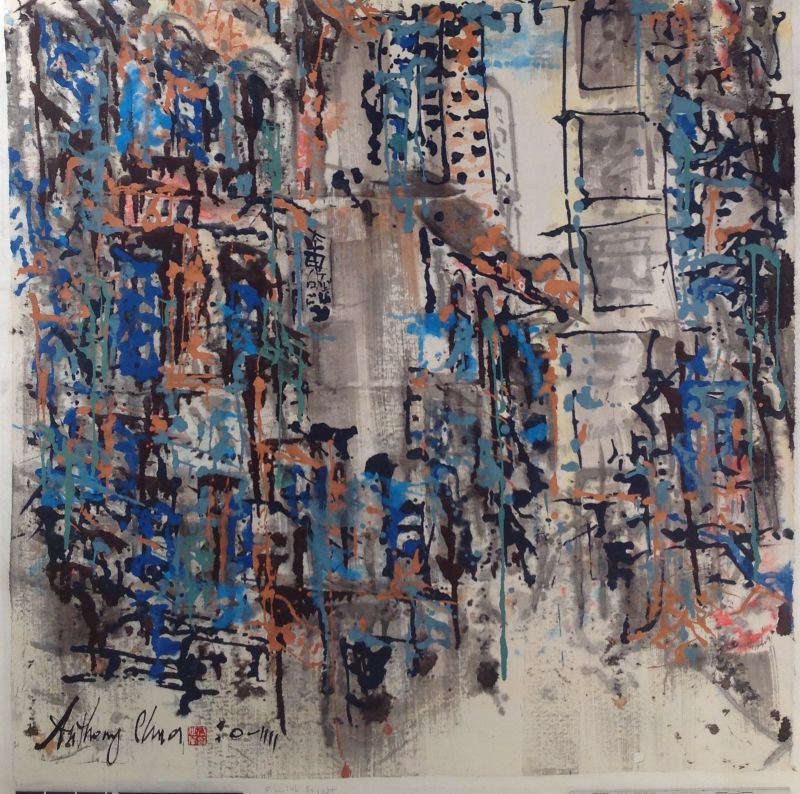 Anthony Chua Say Hua
ÇL - Smith Street, 2014
Ink and Color on Rice Paper
104 x 105 cm
Enquire

Add to cart
Save for later

We deliver worldwide


What would normally be a simple representation of the city transforms into vivid depictions that elicit flashbacks and memories, under the skilful brushstrokes of Anthony Chua Say Hua. The memories form parts of a collective consciousness, recalling parts of old Singapore that are no longer as they used to be.
He shares a studio space with fellow Singaporean contemporary artist, Hong Sek Chern, who he is married to.