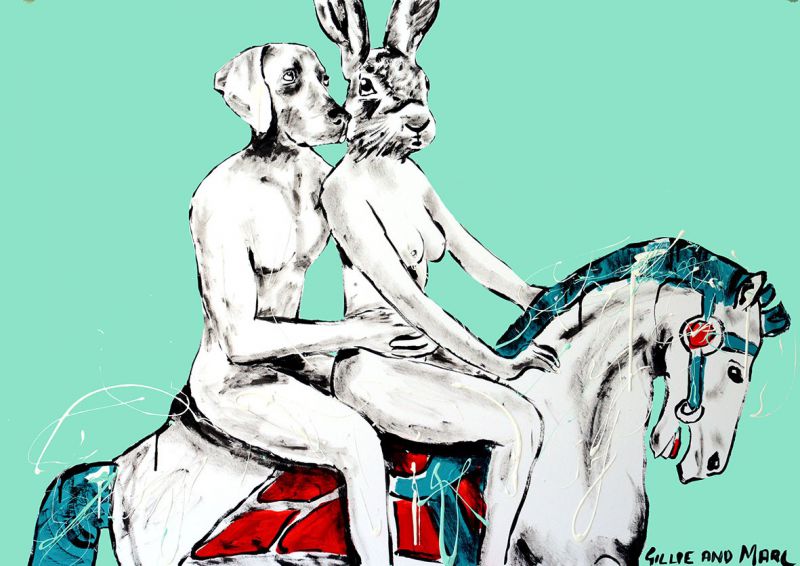 Gillie and Marc Schattner
She loved it that they could have so much fun together., 2014
Mixed Medium on Card
57 x 80 cm
Enquire

Add to cart
Save for later

We deliver worldwide


Gillie and Marc Schattner were known for their dogman and rabbitgirl figures - symbols of themselves. The random yet strategic drops of white paint on top of the finished product adds depth and life to a flat painting. Portrayed nude and monotonously-coloured, they shift the public attention away from themselves to the horse while they have fun, implying that we should not be conscious about what others may think of us.