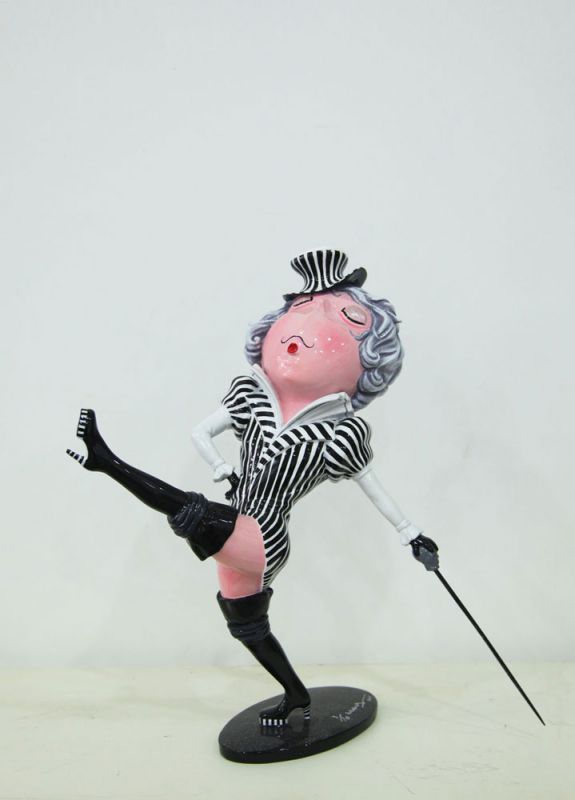 Wu Qiong
Laura 劳拉 (Black and White), 2011
Edition 5 of 10
Fiber Resin
34 x 30 x 46 cm

USD 1,800.00

Add to cart
Save for later

We deliver worldwide


With his comical and endearing take on figurative representation, Wu Qiong once again engages in social commentary by creating Laura, a character beyond social convention. Regardless of whether male or female, the moustached figure is resplendent in flamboyant cabaret apparel. The character looks upwards with characteristic facial expressions of closed eyes and open mouths - but seems to exhibit pride and confidence rather than bewildered idealism.