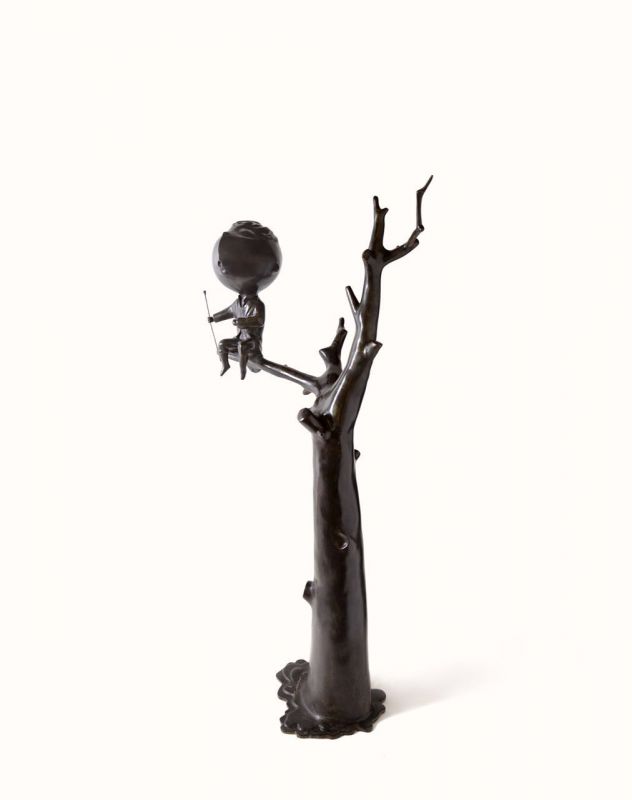 Wu Qiong
望日出 (Want to See the Sunrise), 2014
Edition 1 of 8
Bronze
82 x 52 x 137 cm

USD 27,700.00

Add to cart
Save for later

We deliver worldwide


Carrying a wistful, magical atmosphere of fantastical painterly worlds, the emotion behind Wu Qiong's art remains as palpable as ever. With his recent series hinting at deeper poignancy and communicating concepts that bridge generational gaps, his art moves from the nostalgic world of childhood to the desires and yearnings of the adult world. In this sculpture, the figure atop the trees waits for the sunrise - an endearing image that is tinged with distinctly sombre tones given that the individual is alone.