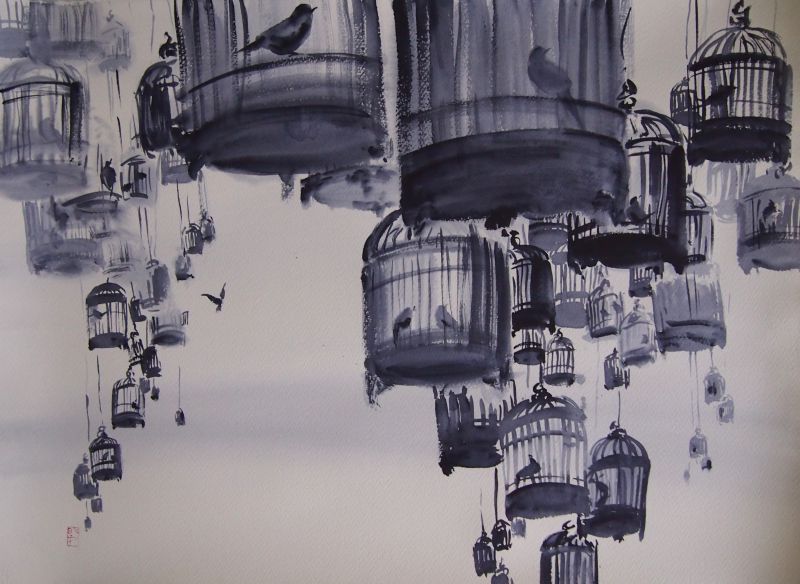 Aaron Gan
(Ref Jazz) Choice, 2014
Water Colour on Paper
56 x 76 cm
USD 4,000.00

Add to cart
Save for later

We deliver worldwide


In this beautifully rendered piece, Aaron Gan depicts a series of cascading birdcages seemingly suspended in space. The birds are metaphorical representations of ourselves, trapped within the confines of society and the conventions and restrictions it imposes upon us. The choice is then whether to be a nonconformist and forge one's own path, or remain in a gilded cage and be content with what one has.