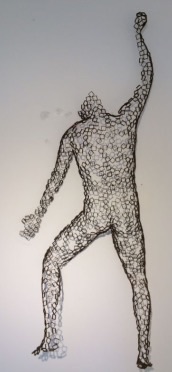 Rainer Lagemann
CSS 133 Hanging On jazz sothebys 07/18
Edition 9 of 9
Stainless Steel
91 x 38 x 208 cm

Enquire

Add to cart
Save for later

We deliver worldwide


Rainer Lagemann is an artist who takes the classic artistic medium of expression and beauty, the human body, and uses an unconventional method of hollow steel squares to create works of beauty. While doing so, he retains the essence of the human spirit and also adds an element of abstraction and a contemporary outlook. In this piece Rainer constructs a human torso that appears to be hanging on to a particular object with his right hand. It can be interpreted to as individuals hanging on to pieces or fragments of life which they are unwilling to let go of, thus clinging steadily onto them. The alternative is the process of launching into unfamiliarity and the unknown.