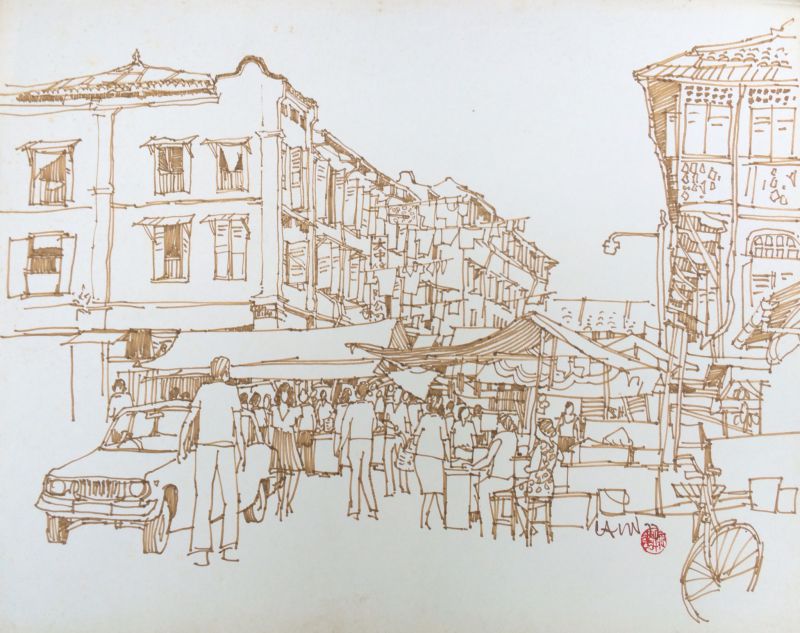 Chin Chun Wah
Temple Street , 1977
Ink On Wash
44.5 x 56 cm
USD 1,900.00

Add to cart
Save for later

We deliver worldwide


The hustle and bustle of a street market, possibly in Chinatown, is brought to life through this painting. The rows of shophouses with their shuttered windows thrown open as well as the sight of clothes being dried on bamboo poles gives the painting an air of nostalgia, tampered with familiarity.
Having left the arts scene for a career in advertising, he resumed painting in 2013 at the age of 72.