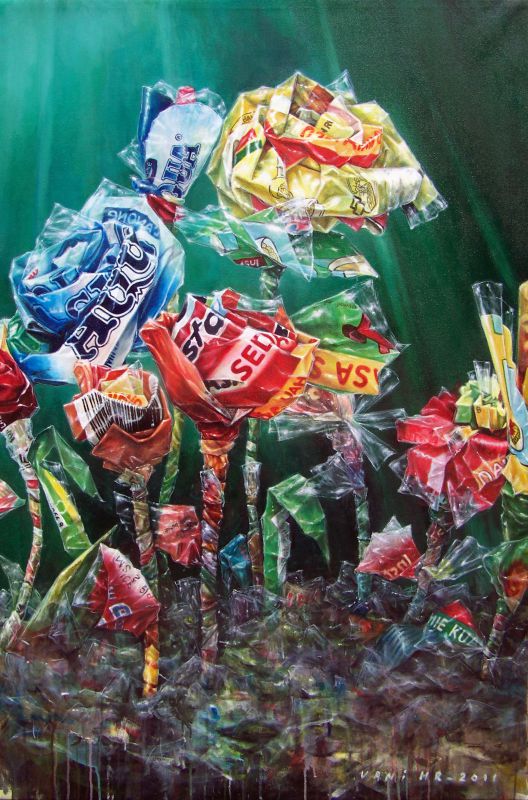 Vani Hidayatur Rahman
Inevitable Pollution #2 The Flower's Future, 2011
Acrylic on Canvas
155 x 100 cm
USD 2,650.00

Add to cart
Save for later

We deliver worldwide


There are a lot of concerns in today's world. Some activists fight for eco-friendly policies so that organizations do not further pollute Mother Earth, whilst other activists fight for animal rights to protect the remaining flora and fauna. In Vani's Inevitable Pollution, the artist depicts a sense of unavoidable contact with pollution. Flowers are portrayed in the form of plastic wrapping. What is the future of Mother Nature? Is it synthetic and man-made? We, as viewers, are uncertain but this piece serves as a reminder to save Mother Nature while we can.