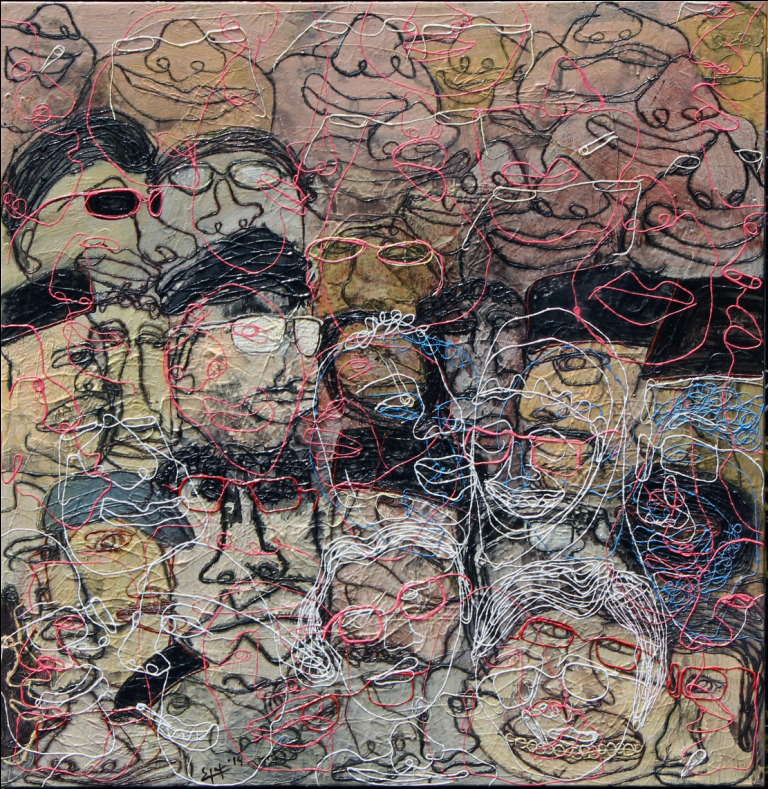 Stefan Buana
Heart-to-Heart Plenary #2 (Curhat Paripurna #2), 2014
Acrylic on Canvas
100 x 100 cm
SOLD
CSS 104 Jl Stefan Buana depicts portraits in a unique style - his faces are deformed and less-than-perfect, thus communicating in a more intimate and personalized way with viewers. He usually uses a technique of carving into layers of paint, however, in this particular painting, he intentionally builds on the expressive and strongly defined layer of flattened paint with a bevy of lines that create shapes and forms over his amassed textures. He seems to suggest that we are all part of a single universe and it is only our outlines that divide us from each other.
He is known for constant experimentation with various styles and media, using non-traditional materials such as threads and torched metal.