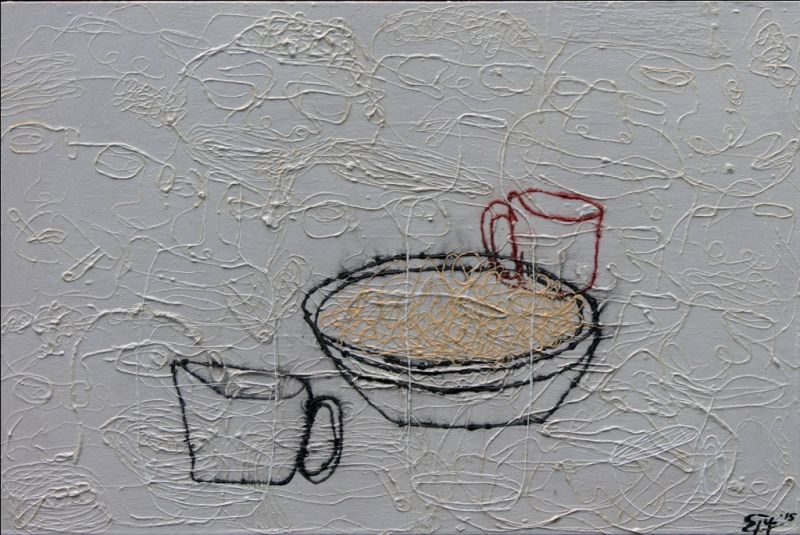 Stefan Buana
LP-Breakfast and Hope (Sarapan dan Harapan), 2014
Acrylic on Canvas
90 x 60 cm
USD 1,150.00

Add to cart
Save for later

We deliver worldwide


The perspective in Stefan Buana's paintings and arranged positions of objects delicately melt into the base layer and create a harmony that extends to all other layers. With his emphasis on materials in his artistic approach, overlapping lines of paint create dimensions that appear indefinite yet humble in the eyes of the observer. His creative approach leads to minimal elements in his paintings, allowing the concepts to emerge more strongly.
He is known for constant experimentation with various styles and media, using non-traditional materials such as threads and torched metal.