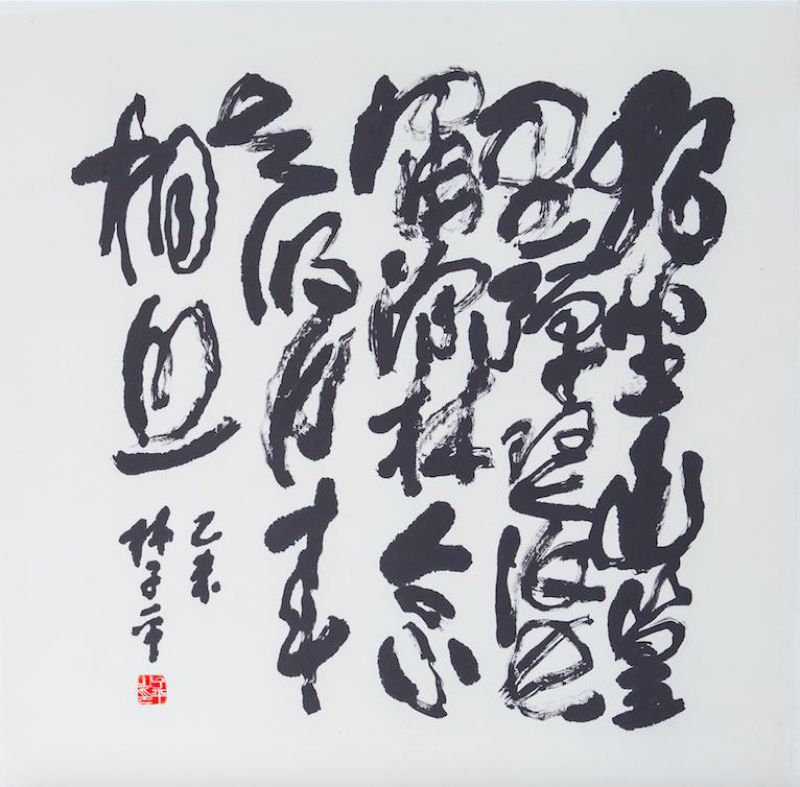 Lim Tze Peng
竹里馆 - 王维 - The Bamboo Lodge by Wang Wei, 2015
Chinese Ink on Paper
103 x 103 cm
SOLD
Marie 6/8 Lim Tze Peng writes the characters from the poem 竹里馆 or The Bamboo Lodge by Wang Wei (699-759) - a famous Tang Dynasty poet, musician, painter and official. The entire poem reads: 独坐幽篁里, 弹琴复长啸;深林人不知, 明月来相照. It translates to: Seated alone in the remote bamboo grove, I strum the lute and sing aloud. Deep in the woods, no one knows I exist, only the bright moon shines it's light upon me. Wang Wei was one of the most famous poets of the Tang Dynasty. His writings speak of a meditative experience amidst tranquil scenery. Lim Tze Peng breathes life into the words with spirited strokes of ink.
He pioneered with a breakthrough style in 2005, called 'hutuzi' or muddled calligraphy - a melding of painting and calligraphy.