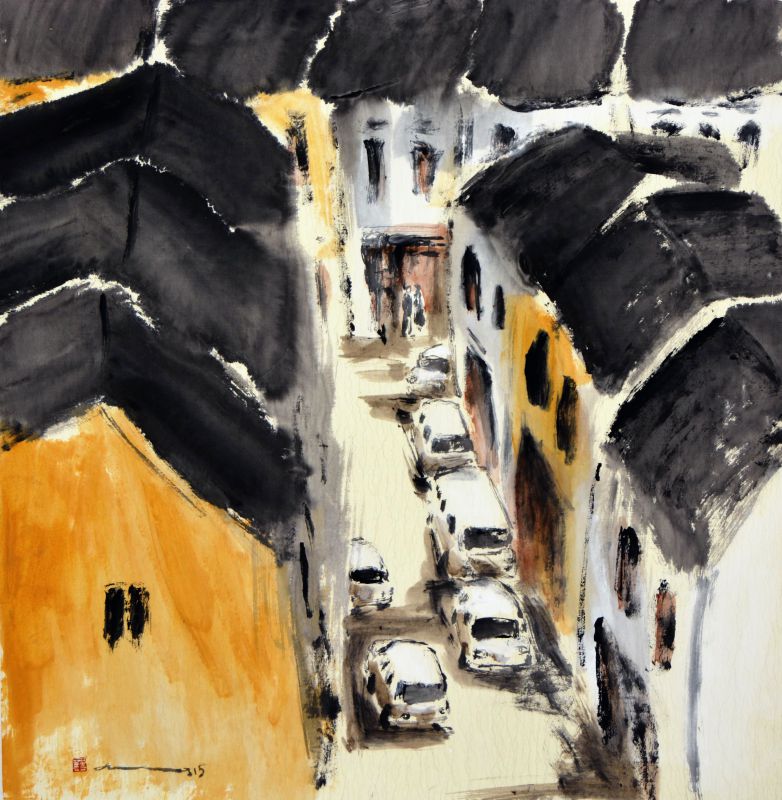 Ling Yang Chang
Old Street, 2015
Chinese Ink on Paper
66 x 64 cm
Enquire

Add to cart
Save for later

We deliver worldwide


A view point to one of the humble streets, depicted with colors that resemble the memory, time and simplicity of the current lifestyle. In this particular painting Ling Yang Chang uses monotonous surfaces with fluidly fading boundaries, very collective brushstrokes and carefully studied blank areas to enhance lighting. The feeling that is empowered through the whole painting is a common and familiar sense that everyone can relate to through their personal memories.