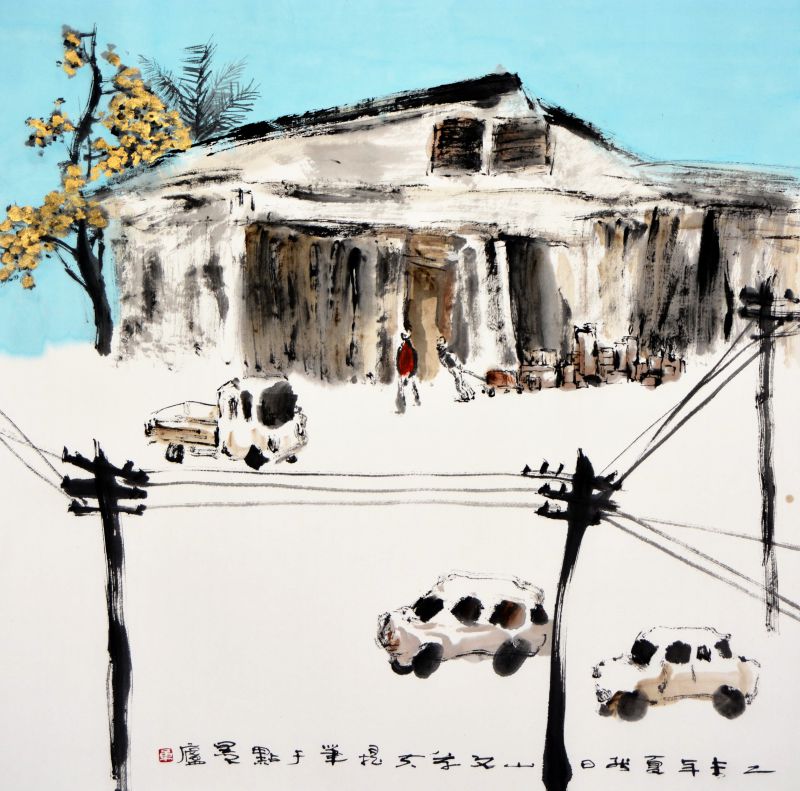 Ling Yang Chang
Warehouse, 2015
Chinese Ink on Paper
68 x 68 cm
USD 3,300.00

Add to cart
Save for later

We deliver worldwide


The street is shining of light and the only building Is mixed with traces of brown shade brushstrokes which resemble memories, time and positive continuity of life through generations. Ling Yang Chang uses his brushstrokes with such a confidence that is derived from his extensive experience in using traditional Chinese ink technique and his enriched approach in following western minimalism in simplifying his subject matters. He limits his choice of colors, his shades, his forms and lines up to the point that they define an altered level of sensitivity in front of daily common cityscapes.