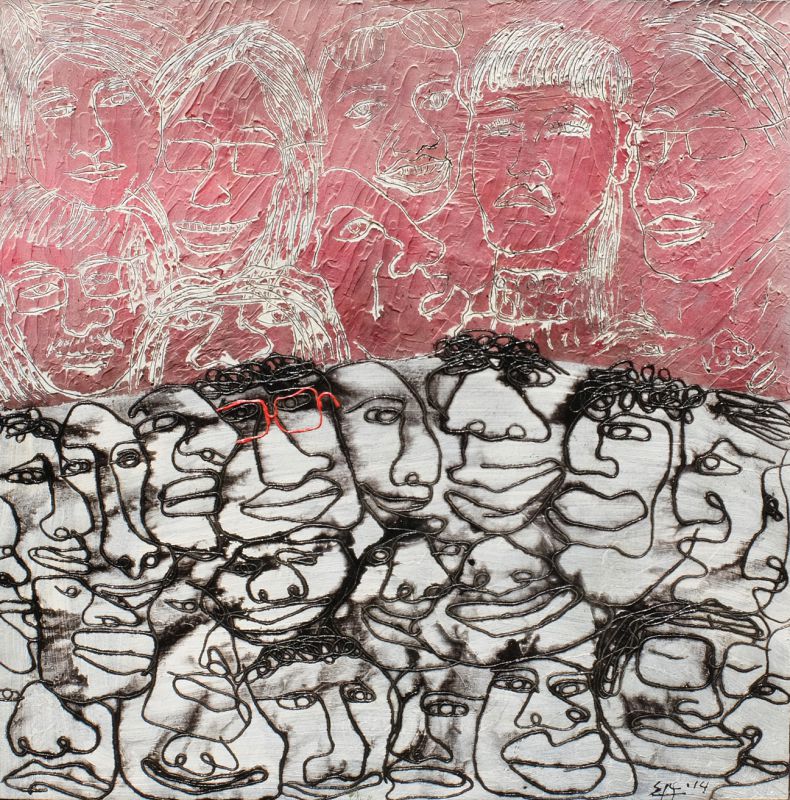 Stefan Buana
Face to Peace #1, 2015
Acrylic on Canvas
100 x 100 cm
Enquire

Add to cart
Save for later

We deliver worldwide


CSS 104 Jl In this painting Stefan Buana adopts a selective approach in order to directly highlight his subject matter. He divides, defines, clarifies and describes personalities in two different social categories. One group is pink, whilst the other is black - rendered with different textures, colors and shade. The figure that dons red spectacles stands out, encouraging the audience to infuse both the painting and community with their own experiences and environments.
He is known for constant experimentation with various styles and media, using non-traditional materials such as threads and torched metal.