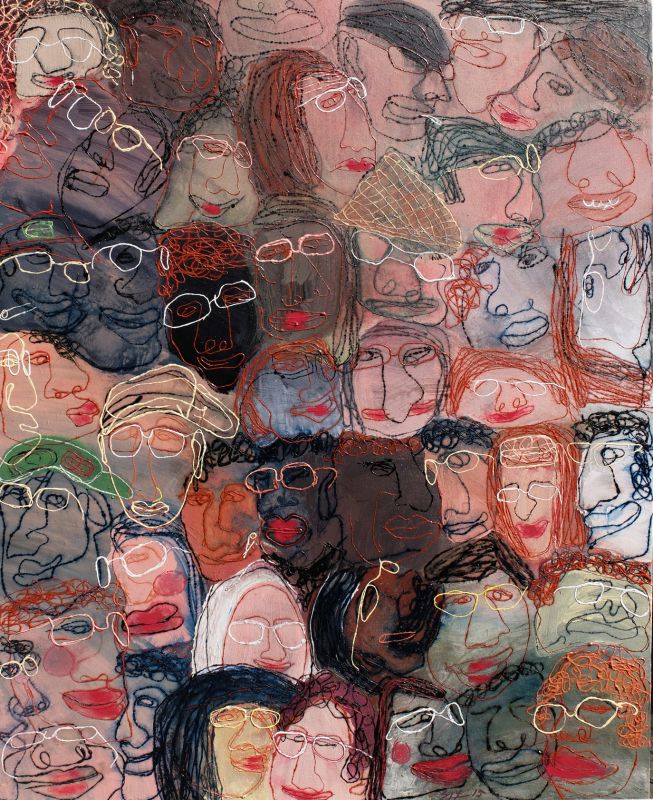 Stefan Buana
sold-LP-Power of the Lips (Power of Bibir), 2015
Acrylic on Canvas
150 x 120 cm
SOLD
Ally/Jazz Stefan Buana highlights the context of a social gathering where people are united with each other over common issues, however different personalities as portrayed by varying expressions distinguish them from each other and reflect diversity. There is an overarching sentiment of joy, happiness and hope that is brought forth from the smiles on each face and a sense of camaraderie and community spirit is evoked.
He is known for constant experimentation with various styles and media, using non-traditional materials such as threads and torched metal.