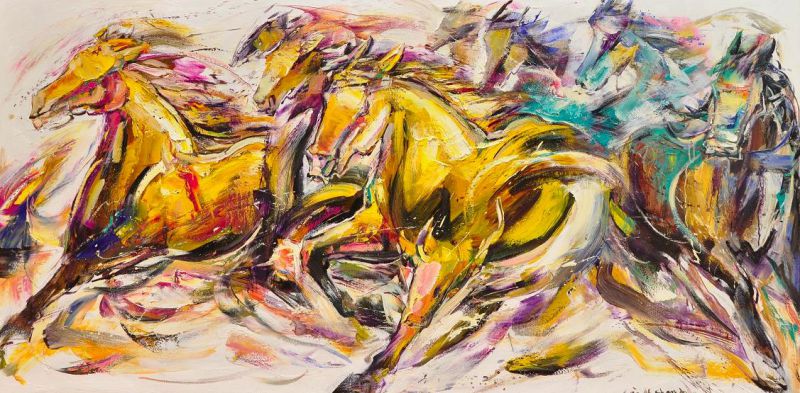 Lim Ah Cheng
Transform Series - Yellow Horses , 2014
Mixed Medium on Canvas
91 x 183 cm
Enquire

Add to cart
Save for later

We deliver worldwide


Lim's paintings are a place where West meets East. A place where the frenetic Fauvist colors of Henri Matisse meets the wild, galloping ink horses of Xu Beihong and dissolve into a fluidic realm of the imagination.
He has painted horses for well over 15 years, because, in his words, the horse is "poetry in motion when it gallops".