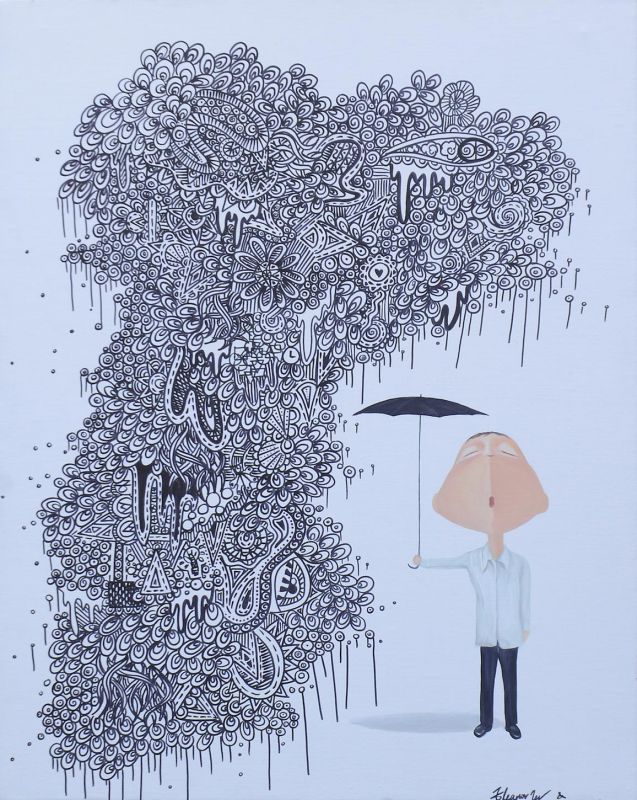 Wu Qiong
在这里 (10) - 寻找平安 Seeking peace amidst the chaos , 2015
Oil on Canvas
100 x 80 cm
USD 10,300.00

Add to cart
Save for later

We deliver worldwide


A lone figure seeks shelter under a tiny umbrella, while a wave of intricate and otherworldly chaos threatens to overwhelm him. What happens next and what does the future have in store? There is beauty in the breakdown, the chaotic mass disintegrates into geometric shapes, spirals and familiar motifs. Whether the character truly finds peace or falls even deeper into a web of entanglement is left to the viewer's discretion.