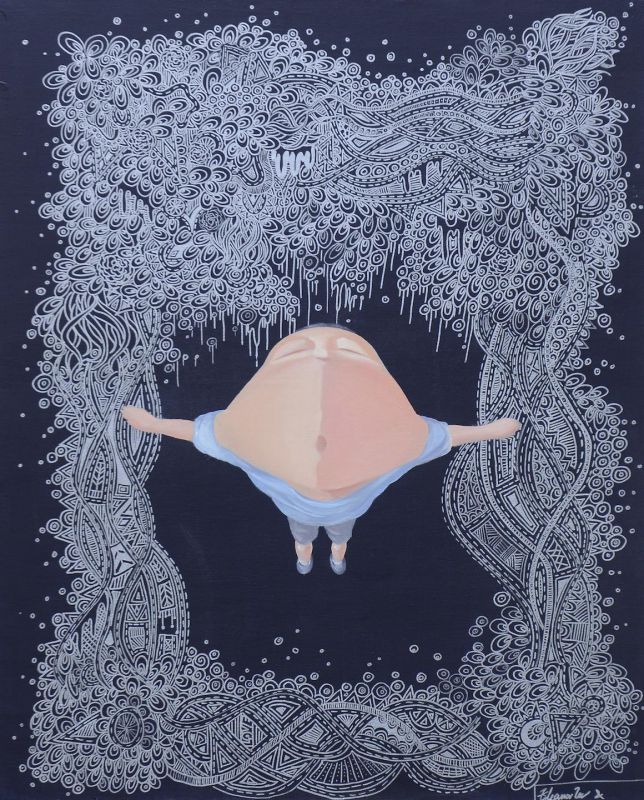 Wu Qiong
在这里 (9) - 晴空万里 Boundless skies, endless visions, 2015
Oil on Canvas
100 x 80 cm
USD 10,300.00

Add to cart
Save for later

We deliver worldwide


Wu Qiong's character with his trademark expression of closed eyes and an agape mouth flies through an intricate frame of imagined space. Detailed embellishments and visions fill the night sky, and it is as if a portal has opened up that leads into a network of other worlds. The possibilities are endless and whether or not the character exists in the third or fourth dimension, all is filled with wonder.