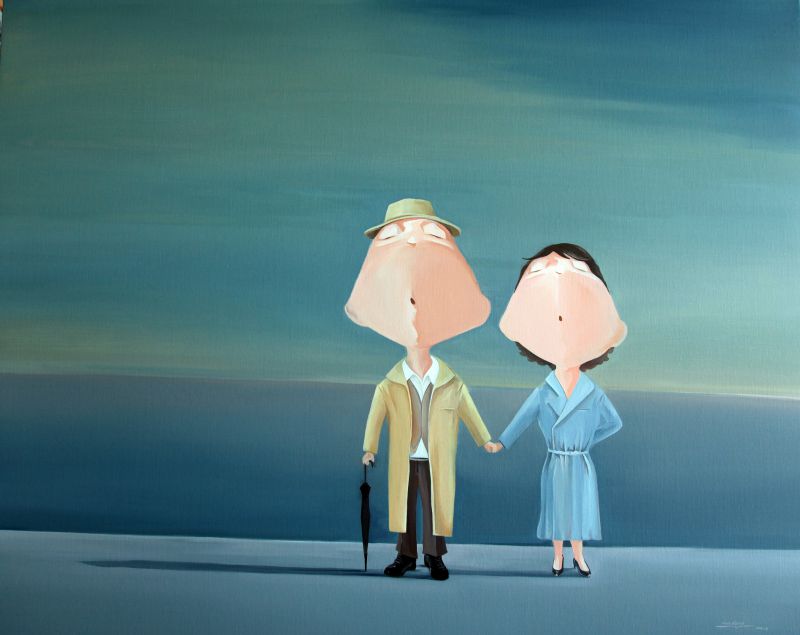 Wu Qiong
在这里 (It's Here) , 2014
Edition Ap2, 18 editions of 88
Print
57 x 70 cm

USD 2,050.00

Add to cart
Save for later

We deliver worldwide


Against a surreal background of turquoise and cerulean blue where road and ocean meet the sky, a couple dressed in work attire hold hands and stand ramrod straight. And yet, they do not seem out of place in this strange plane of existence - instead, the relationship of solidarity between the two figures is further emphasized. Holding hands, their relationship seem to suggest one of assurance, love, warmth and hope. Always and forever, they assure each other; always and forever I will remain by your side.