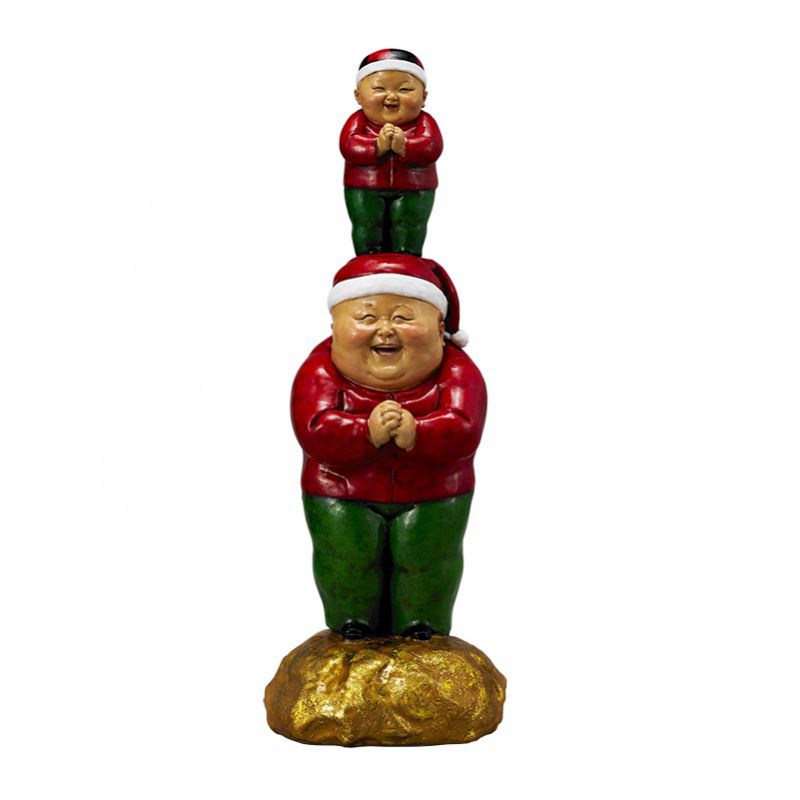 Qu Guangci
大财神和他的小财神 - Gong Xi Fa Cai (Red/Green)
Edition 80 of 999
Fiberglass Hand Painted
38.5 x 13.5 x 13 cm

Enquire

Add to cart
Save for later

We deliver worldwide


This is how Guangci wishes everyone a happy new year in a humorous way. The two little fat people, child and adult, step on golden clouds and say "Kung Hei Fat Choy" to all. Every day, wealth is a test that ordinary people have to face. By the position of the two people, Guangci tells us that we have to avoid imbalance in the pursuit of fortune. The two people, a reference to the god of wealth, are the combination of Chinese and Western elements, bringing best wishes to every corner of the world.