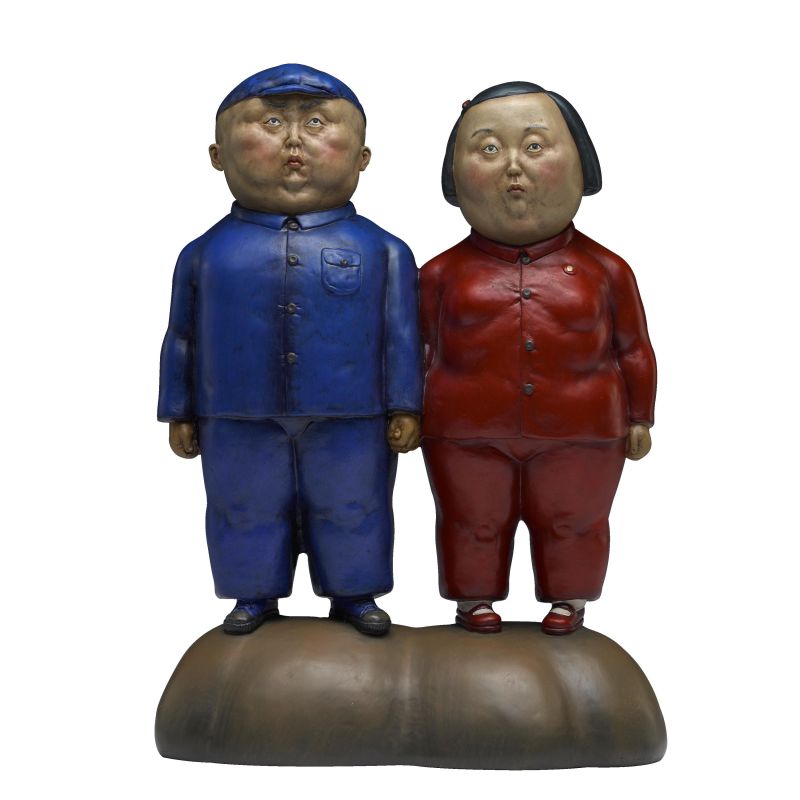 Qu Guangci
站在高岗上 - Standing On High (Dark Blue/Red)
Edition 51 of 999
Fiberglass Hand Painted
31 x 11.5 x 22 cm

Enquire

Add to cart
Save for later

We deliver worldwide


This couple dressed in characteristically Chinese clothing is an eternal commemoration of a passionate and uproarious era. Posing like true idealists, the man and woman stand on the height of idealism, looking into the distance beyond the future. This is a gift given to today by our past, a gift by which we return the salute to our fathers; and above all, a warm gift we give to ourselves for our pursuit of the ideals we believe in.