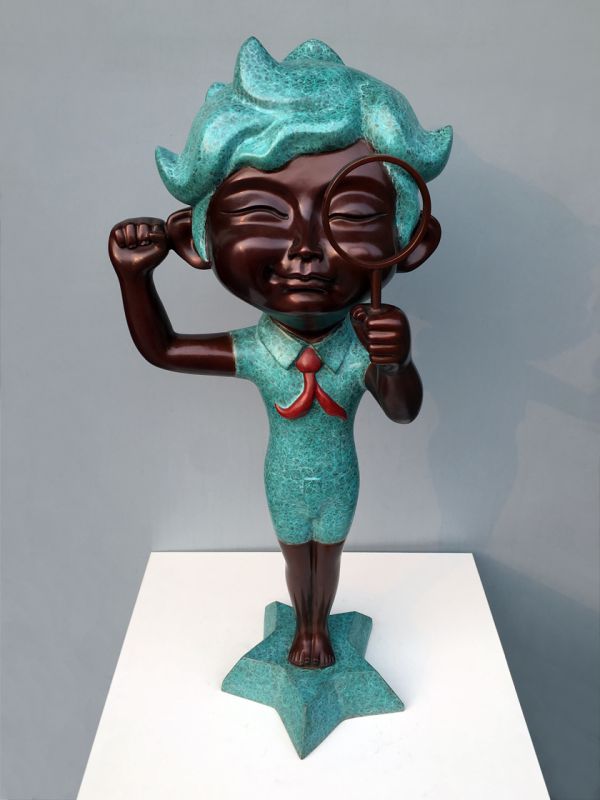 Wu Liang Yan
Daily Progression - The Oath(天天向上—宣誓), 2011
Bronze
78 x 32 x 30 cm
SOLD
Ku - The chubby cheeks of the boy in Wu's subject matter are symbolic of the inflated desires that youths today possess. Its face also shows a glint of idealism - the desire to achieve what he wants for himself, against all odds. A star is also placed underneath each sculpture, rendering the overall composition of the boy to be that of a trophy prize that a parent can bring home and display to others.
His figures are characterized with a red tie, which is part of every Chinese student's uniform. To him and many young artists growing up under the Communist regime, this also represents the expectations of society towards youths.