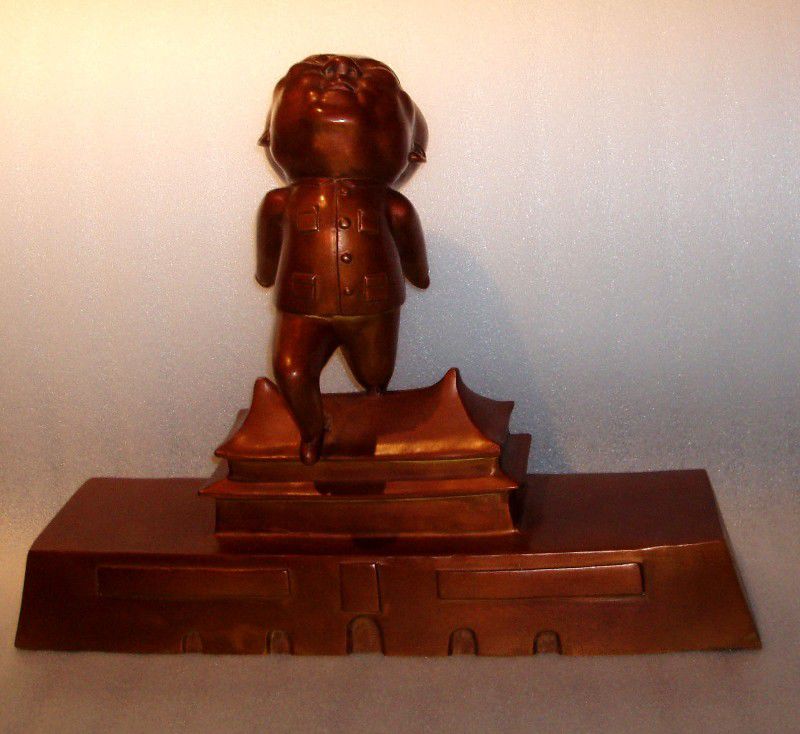 Ren Si Hong
(Tup red - Yeo) The Stage Series No. 4
Edition 1 of 10
47 x 36 x 18 cm
USD 7,700.00

Add to cart
Save for later

We deliver worldwide


With the ever-present figure of Mao in his works, Ren Si Hong depicts the leader stepping over Tiananmen or the Gate of Heavenly Peace in an undisputed showcase of power.
He translates the propaganda of Mao's speeches and publicity into art in, infusing it with his own humor.