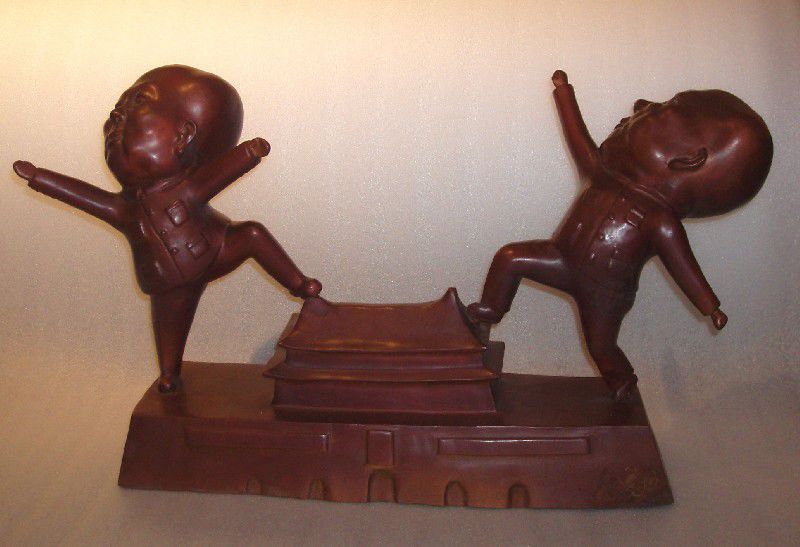 Ren Si Hong
The Stage Series No.1
Edition 8 of 10
Bronze Painted
35 x 20 x 60 cm

USD 8,000.00

Add to cart
Save for later

We deliver worldwide


Once again, we see Mao depicted in triumphant postures - casually resting his feet upon the facade of Tiananmen. Ren sheds blandness for boldness. His aesthetic reinvigorates discipline with the joy of participation (Mao's stance mirrors various aerobic poses, a notion that is represented throughout the series,) and repetition with an embrace of cultural difference.
He translates the propaganda of Mao's speeches and publicity into art in, infusing it with his own humor.