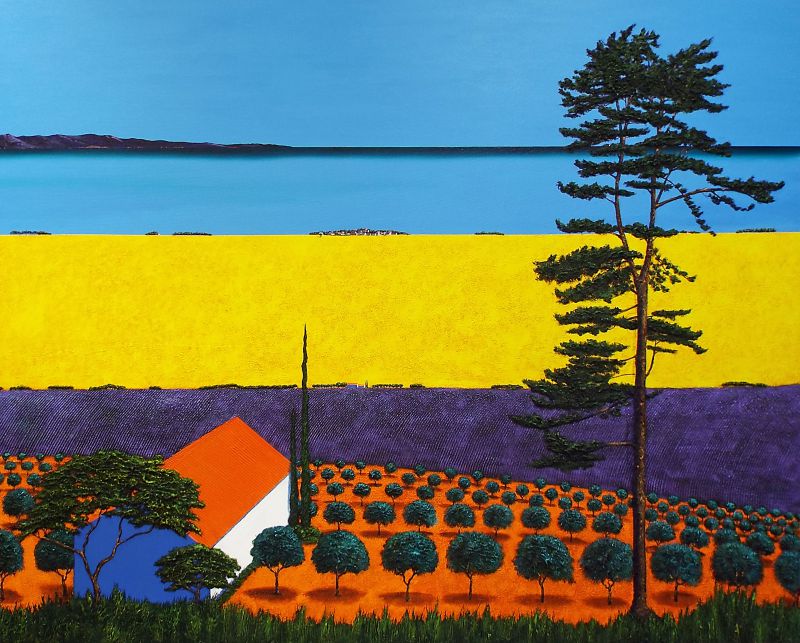 Ronnie Ford
Symphonie d'Ete, 2016
Mixed Medium on Canvas
120 x 150 cm
Enquire

Add to cart
Save for later

We deliver worldwide


Viewers are transported out to the French seaside in this painting by Ronnie Ford. The artist's use of sculptural painting techniques coupled with his use of bright colours, creates a mesmerising piece that is fascinating to look at. The canvas is divided into many layers, with different narratives being played out in each layer. It is interesting to note that the sky and the sea is easily differentiated despite being in the same hue by the mere stroke of genius employed by Ronnie Ford.