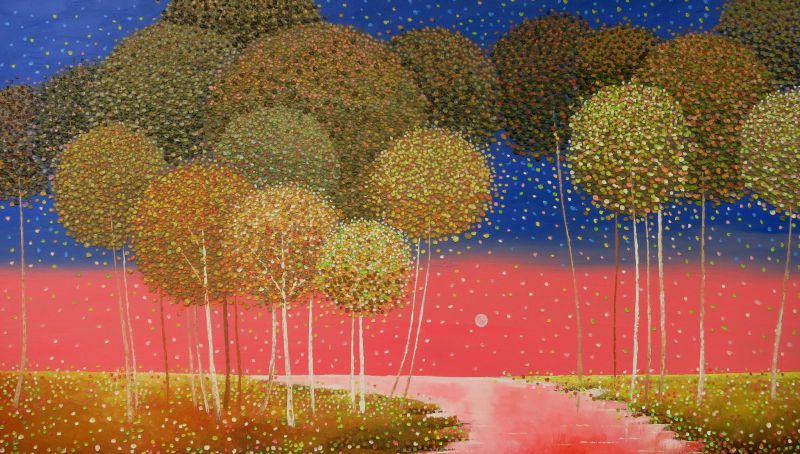 Vu QD
R1 Vic Pink Moon Night
Oil on Canvas
100 x 180 cm
Enquire

Add to cart
Save for later

We deliver worldwide


R1 till 22.02 His painting brings to us a unique scene of a pink moonlit sky, present only at countrysides, including the ones in Vu Quoc Dung's native land. The pink moon, a sign of the incoming summer in April, brings the feeling of a warm and sleepy night to the viewer. The dark skies painted above the pink horizon suggests the arrival of night settling down over the countryside, ushering the calm and comfort of night.