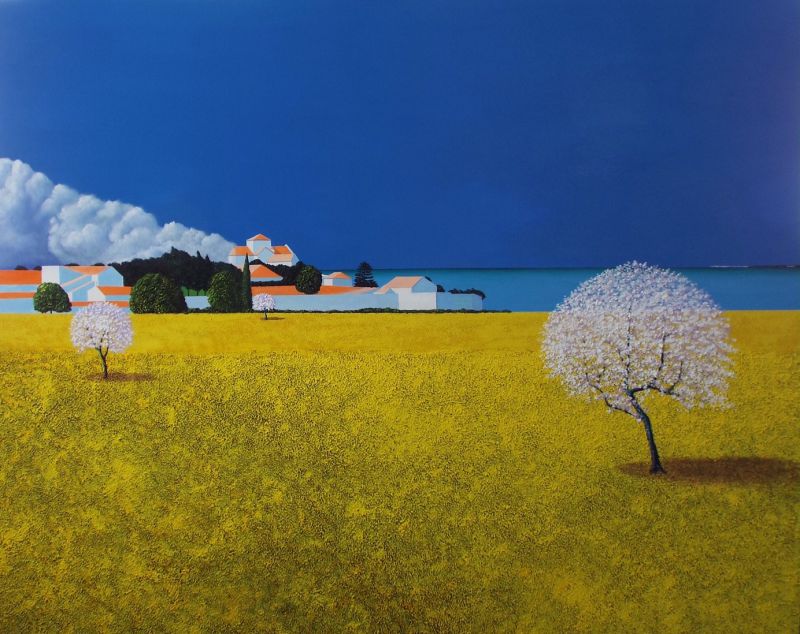 Ronnie Ford
After the Spring Storm, 2016
Mixed Medium on Canvas
120 x 150 cm
SOLD
In this painting, Ronnie Ford expresses his impression of the aftermath of a storm during spring time. There is great detailing in this composition with intricate painterly strokes made on the trees and grass in the foreground of the painting. Ford played with the depth of field in this work by painting trees of varying sizes to suggest distance. The viewer, when appreciating this work will be brought into an universe of its own with an immense view of the landscape.