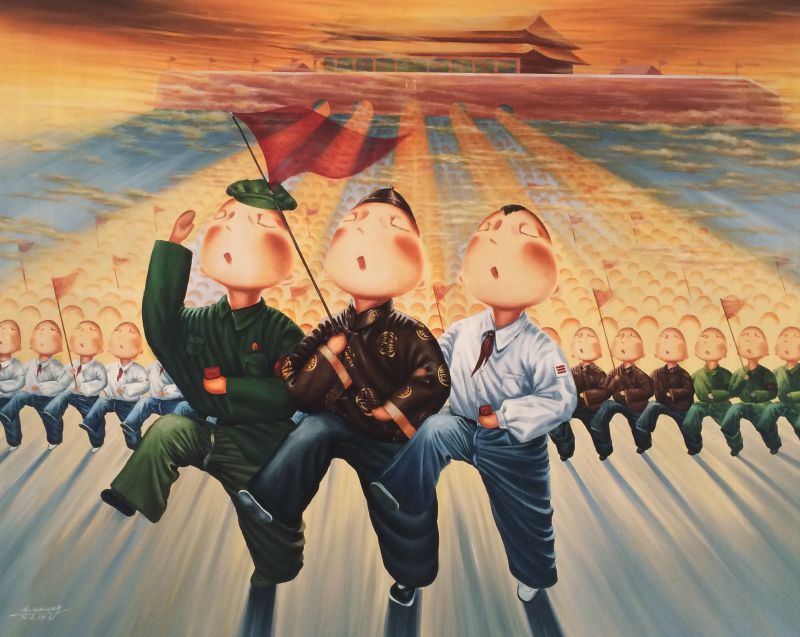 Wu Qiong
Tian An Men Square, 2016
Edition 2 of 168
Limited Edition Print
56 x 69 cm

SOLD
The characters in Wu Qiong's works bear child-like features, yet bears political and patriotic undertones. The parade of people stretches far into the horizon, where the Tiananmen stands proudly, shrouded in the mist to further highlight its superiority and grandness. Three people stand in the forefront, all wearing clothes defining different eras of China's history; from its communist times, the old and the new, reminding us of the pride and honour of the country that stands after years of change and transformation.