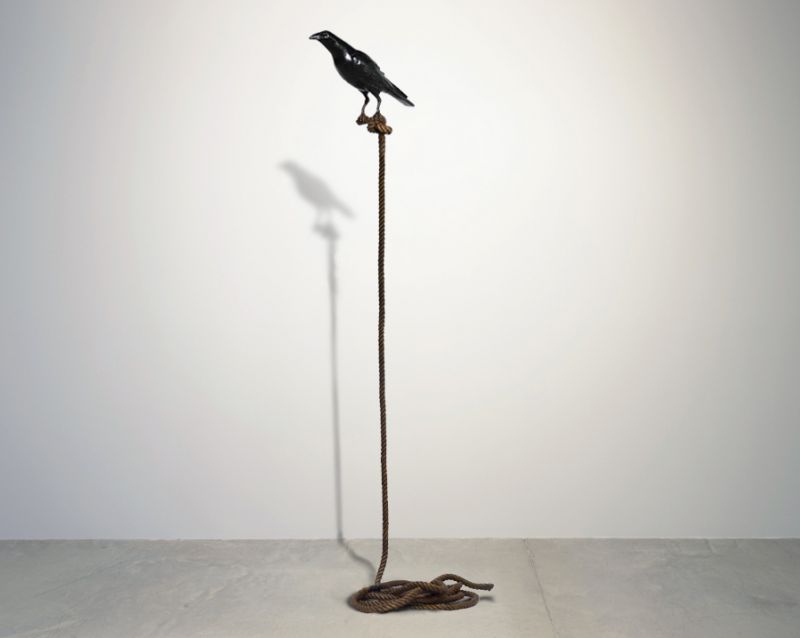 Gillie and Marc Schattner
Roger the Magpie - Bronze, long rope, 2016
Bronze
172 x 51 x 38 cm
Enquire

Add to cart
Save for later

We deliver worldwide


'Some birds are not meant to be caged, that's all. Their feathers are too bright, their songs too sweet and wild' This was a quote by Stephen King, a quote that greatly inspired Gillie and Marc to create this series of rope works featuring the Magpie. They are considered to be one of the most intelligent animals in the world, regarded as Australia's songbird that can mimic many species of other birds and animals. Through this series of works, the artists aim to explore the interesting and complex characteristics of the lovable magpie. Personally, Gillie was extremely fascinated with the native birds when she first moved to Australia, especially the Magpie plucky magpie which caught her eye due to its unique and special beauty.